Watch
Speaking of videos of Russia… longtime readers of this blog will recall my Russian traffic updates from the past year, which began with the car-based assassination attempt on the president of Ingushetia and then went on to a video of the presidential motorcade whizzing through the streets of Moscow, as well as the sort of real-time updates readers of this blog used to rely on until Tumblr...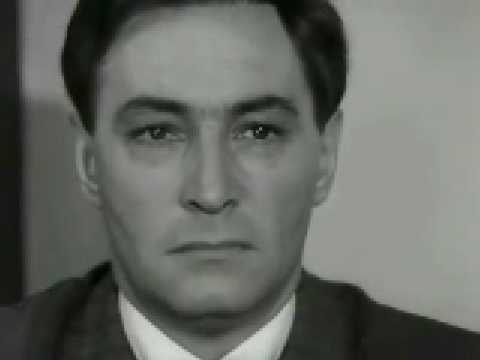 event tonight
nplusonemag: Elif Batuman (author of the best-selling [for real. -ed.] book, The Possessed: Adventures with Russian Books and the People Who Read Them) and Eli Evans (author of, among other things, "Tiger, Alone") will be reading this evening (Friday) at BookCourt in Brooklyn. Both of them live in California, and Eli in fact lives in a barn, so this is not something you'll see every day. Come by...
there was always something fishy about the...
http://www.nytimes.com/2010/03/16/nyregion/16theft.html?hpw William John Scott is a freshman at Drew University. He studies political science. He plays defense on the lacrosse team. He describes himself on Facebook as a night person who likes to party. But federal prosecutors say he is something else: a busy archives thief who stole famous letters written by a founder of the United Methodist...
"I get it, T. Mercer, I really do. Last year I received a Kindle as a gift from..."
– Elif weighs in on Kindle controversy, here. (via nplusonemag) Elif's book in danger of slipping from Amazon top 100. Buy now before it's too late!
Khod'-or-kov-sky
I wrote a long article on the jailed Russian oligarch Mikhail Khodorkovsky, here. Since this happened people have had occasion to ask me how to pronounce it. As with most Russian names, however you pronounce it is really just fine. It's not like people don't know who you mean. And trying to indicate pronunciation always ends badly—for example when the Times Magazine published...
incidentally
I'd say the average age of the Tumblarity debaters was 17. It was like Model UN.
tumblarity debate
SHUT THE FUCK UP TO ANYONE CRYING ABOUT "TUMBLARITY" HAVE YOU NO SELF WORTH? PATHETHIC. — good morning tumblr :) what a great morning gift, tumblarity is gone. HUZZAH! — hmmmmm In cooking on the computa on tumbla heheheh no tumblarity? whoooooo — Man, I keep looking over at my tumblarity. And then I realize it's not there anymore, would I be a hypocrite if...
moses
I spoke a little while ago on this tumblr about the internet's annoying inferiority complex and, well, I sort of believe that (that it has one). But today I was reading this Times article about Robert Caro and Robert Moses from 2007 and was taken aback by this sentence: Unusual in an age when sentence fragments on a blog pass for intellectual argument and "definitive" accounts have...
better world books?
The question of whether to link to Amazon when you're making a book recommendation is a vexed question. Not long ago a reader of this blog chastised me and said I should link to Powell's instead. Powell's is a physical bookstore and buying books from them helps keep them physical, over there in Portland. But I am a cheapskate, and my readers are also cheapskates, and Amazon has...
parable
When they came for the travel agents, I said nothing, because I am not a travel agent. When they came for the music industry, I said nothing, because I am not a music industrialist. And when the internet came for Lee Siegel, I also said nothing, because I am not Lee Siegel. So when the internet installed itself on my car's dashboard, and I really badly wanted to check my email, I crashed my...
new tumblr
skybarn: keithgessen: If you like getting your web reading via tumblr—and who among the 15-18-year-old set does not?—you might consider following nplusonemag.tumblr.com. Hopefully it will give languid insights about the zeitgeist. Or am I dreaming too big? If you don't dream it, it won't happen. You will have your insights, yes, and languidly.
1 tag
reader mail
A reader writes: your tumblr post is so condescending!  "follow this tumblr if you are some sort of idiot child or immature person" I just meant: Isn't it amazing, for us old people who've been on Tumblr as long as we have—before some of these kids were born, practically!—that there are so many 15-year-olds on it now?
new tumblr
If you like getting your web reading via tumblr—and who among the 15-18-year-old set does not?—you might consider following nplusonemag.tumblr.com.
"All the expansive elaborations on old age in Laura—involving flatulence,..."
– Michael Maar shorts the new Nabokov novel. "Tartine de merde" is French for shit sandwich.
reading tonight
If you happen to be in Manhattan this evening (Monday the 9th), please consider stopping by McNally Jackson on Prince Street to hear Ludmilla Petrushevskaya and me (her translator) read from and talk about her new book, There Once Lived a Woman Who Tried To Kill Her Neighbor's Baby. Petrushevskaya is really something, and she comes to the US about once every 20 years.
calling all Russians
Hi, are you Russian? It's not easy, right? I know. But once in a while, something comes along, and it makes it all worthwhile. To wit: The great Ludmilla Petrushevskaya is coming to town in connection with Penguin's publication of her new book, There Once Lived a Woman Who Tried to Kill Her Neighbor's Baby: Scary Fairy Tales. (*The* literary event of Halloween, incidentally.)...
"If Bloomberg's New York doesn't have civilization, it's unreasonable to expect..."
– More from John Helmer on RICO and the Nets.
experiment
Like everyone else, we at n+1 have been trying to figure out how to keep a print publication viable without becoming a ward of the state or spending all our time trying to sell ads to BMW. So here's an experiment. We've posted three of the eighteen pieces from Issue 8 online; the others are available for download in their handsome original format for between $1 and $3 at Scribd.com....
no obsolescence
Sometimes writers worry that invoking any kind of technology in their work is like inserting a ticking time bomb of obsolescence. Tom Wolfe's The Bonfire of the Vanities (1987) opens with the adulterous bond trader Sherman McCoy accidentally dialing his wife from a pay phone when he meant to dial his mistress. Having given himself away, he hangs up in a panic. Sherman stood by the...
foucault caption competition winners
We have our winners for the Foucault caption competition. This year in fact there are two: Sangwon Yoon informs us that the caption under Foucault in TimeOut Tel Aviv reads: "Not the world, radical/extremist criticism of the world." This makes sense—in the pamphlet one of the participants says he was unable to read Foucault in college because he was still trying to figure out...
1 tag
neuronovel
The last dozen years or so have seen the emergence of a new strain within the Anglo-American novel. What has been variously referred to as the novel of consciousness or the psychological or confessional novel—the novel, at any rate, about the workings of a mind—has transformed itself into the neurological novel, wherein the mind becomes the brain. Since 1997, readers have encountered, in rough...
interesting, though
That he should mention boot-licking. We have a whole essay on boot-licking in issue 8. (In our ongoing attempt to break even, most of it's behind a paywall, here. For $2? Recommended.)
mario the epicurean
Calls for "field of power" map of Park Slope, posts interesting response to Mark's essay. Now then, sex. Whatever else sex is, it's more complicated than Greif thinks. In fact, it's hard not to read his anti-domination discourse as this proclaimed sex-radical's inadvertent confession of vanillahood. Does Greif not know that some unknowable number of people, perhaps a majority,...
"We, The Blue Mist, the devoted fans of Kentucky basketball, have been watching..."
– This is awesome. How a magazine primarily devoted to sports can raise so many hackles is beyond me, to be honest.
from Caleb's letter
Your claim in the sentence quoted above, which is a sort of joke, has two lemmas. First, you imply that marriage is a surrender of sexual liberty. I don't think that's accurate. Marriage is Cary Grant and Rosalind Russell standing side by side in the closing scene of His Girl Friday, nattering on with the same jollity when handcuffed to each other as when not handcuffed. Marriage is...
four letters
In response to Mark Greif's "On Repressive Sentimentalism." Caleb Crain Matthew Gallaway Marco Roth Sadie Stein On the same page
Also, Keith Gessen?
pilgrimsoul: Not a public intellectual!  This is a dude who seriously entitled his novel "All the Sad Young Literary Men." Ha ha, it's true. I'm more of an internet theorist than a public intellectual. But what's intriguing about this is that "x is not a public intellectual" is being used to mean "x is an idiot." (x being me, in this case.) It's...
also
While all this was going on, the mobster Yaponchik died of his gunshot wounds. Police predicted that the gangster's death could lead to an all-out war between Moscow's major criminal groups. Keeping in mind that he was a very bad man who probably killed many people, does Yapnochik's death make the video I posted of him getting shot funnier or less funny?
post-mortem
So now that it's more or less passed, some thoughts on what I've learned from the latest internet fracas occasioned by my response to the Awl's criticism of Mark Greif's piece on abortion and gay marriage in Issue 8. Careful readers will recall that last year, after a similar series of online fracases with Gawker, I formulated several handy rules, such as: Only get...
he who laughs
Everybody's all, "Gessen SHUDDUP you suck you Harvard Harvard Harvard sucks!!!!!!!!!" It's like the Yale game all over again. And I didn't even mention Harvard. But you should see what that last post did for my Tumblarity. Better luck next year, suckers.
editor's response
Yesterday the news-aggregator site The Awl posted a reading of Mark Greif's piece on abortion and gay marriage from the latest issue of n+1. It's the old complaint, which boils down to: What is this intellectual mumbo-jumbo?? Speak English! I can't understand you!! Typically the people making these complaints can understand just fine. The pose of incomprehension is just that, a...
Watch
While I'm at it, here's the mobster Yaponchik getting shot last month. (I posted this previously in the comments.) He walks out of the restaurant, gets shot in the abdomen (by a sniper parked in a van across the street), then gets pulled back inside. If Russia had some parking laws, maybe they wouldn't let snipers park in vans like that.
recommendation
While waiting for this week's New Yorker, may I recommend something from last week's? It used to be in Russian! http://www.newyorker.com/fiction/features/2009/08/31/090831fi_fiction_petrushevskaya ?
complete elif
Elif Batuman's long-awaited comedy traffic school piece is in this week's New Yorker. This is, by my rough count, Elif's fourth New Yorker piece—after Thai boxing, the ice palace, and the Lowell House Russian Orthodox stolen bells. And this got me to thinking, what if someone else were, like me, an Elif completist, and wanted to collect all of Elif's work? You could...
Watch
Dear Tumblr, I'm re-posting this video. I think I undersold it yesterday. There is a massive explosion at 1:38 of this thing!! OK. -Keith
Watch
I've gotten away from the basics of this blog—Russian automobile traffic—recently, and my tumblarity has suffered because of it. But no more. Careful readers will remember the photos from earlier this summer of the President of Ingushetia's blown-up car. A little while ago they released this video of the incident. It takes a while to get going. Watch for the black Honda...
"But these bad guys were real, this history was real, and the feelings we have..."
– —Daniel Mendelsohn in Newsweek. Is this the same Daniel Mendelsohn who praised the Holocaust fantasy Everything Is Illuminated to the skies? More to the point, of course there *were* Jewish avengers, or "death squads," after WWII, whose express mission it was to kill former Nazis....
sandwich book interview
Fielding some industry questions about the sandwich book over at the n+1 twitter.
n+1 now on twitter
Mostly covering the sandwich beat: twitter.com/nplusonemag
more from the English
Quoting the original judgment, as to why Cherney should be allowed to sue Deripaska in England— "As to the first of Mr Cherney's concerns, Mr Stewart [Deripaska's lawyer] submitted that Mr Cherney is no more likely to be the subject of an assassination attempt in Russia than he was in Israel or is anywhere else. I do not accept that. Whoever tried to have him killed in...
"In considering whether the English court was the proper place for the..."
– English court of appeal upholding a decision to hear a dispute between two Russian oligarchs in England rather than in Russia. Via the great John Helmer.